T10 168 2825 W5W 194 LED Bulb 6500K Red Interior & Exterior Car Lights 2 PCS
NEW HERE!
Get 10% off everything!
With code: AUTOONELED

Free Shipping from US warehouses

30 Days Easy Return (Buy with Confidence)

Email us at
contact@autooneled.com
for Support

 -Main Features-
High Brightness

194 RED LED Bulbs use 12pcs 4014SMD and 1pcs 3030SMD Chips. 300% brighter than stock bulbs and 360°lighting angle for allover light emission, with no dark spots or shadowed areas.
Long Lifespan
AUTOONE T10 LED Bulb adopts an aviation aluminum body, and built-in intelligent IC to optimize LED working temperature. Energy-efficient and better heat dissipation, extend the lifespan up to 50,000 hrs.
Quick Installation
Almost 1:1 same size as halogen bulbs, providing you with a hassle-free installation experience. Non-polarity, plug-and-play. No errors, and no flickering after installation for 95% of vehicles.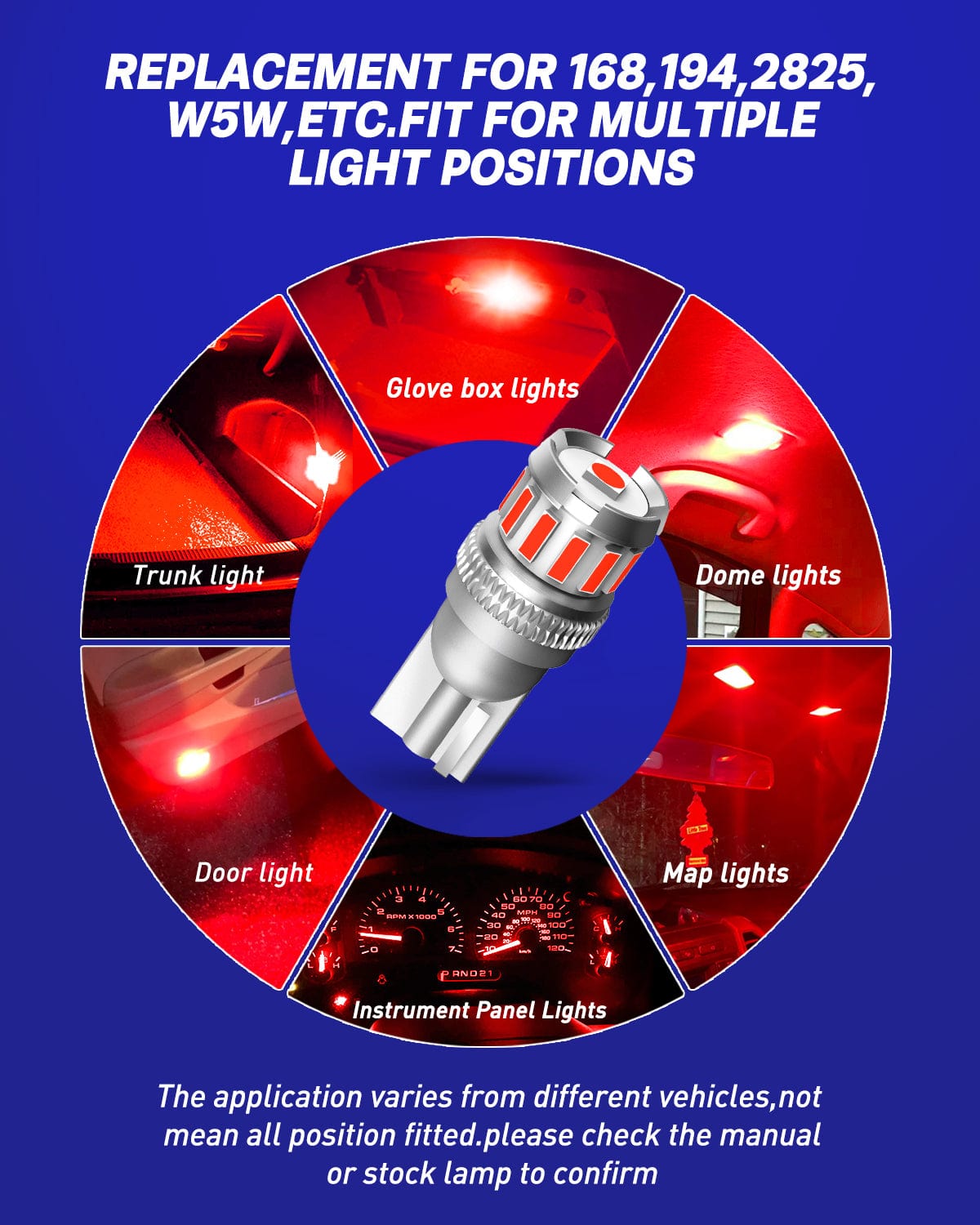 -Specifications-
Color: 6500K 

Red
Lifespan: Up to 50,000 hours
Power: 5W
Voltage: 9-18V DC
LED Chips: 1 Pcs 3030SMD + 12 Pcs 4014SMD
CANBUS: Compatible with 98% of Vehicles
Installation Position: License Plate Light/Led Interior Car Lights/Map Light/Dome Light/Front,Rear Side Marker Light/Trunk Cargo Room Light/Turn Signal Lights/Reading Lights/Glove Box Lights/Inner Tail Light
Fit Scokets: T10, W5W, 194, 168


-Note-
Although built-in CANBUS, some vehicles especially German cars might still pop up error message(the 194 bulb still function). Contact "AUTOONE" for help.
This product is not suitable for license plate lights of Ford F150 series vehicles.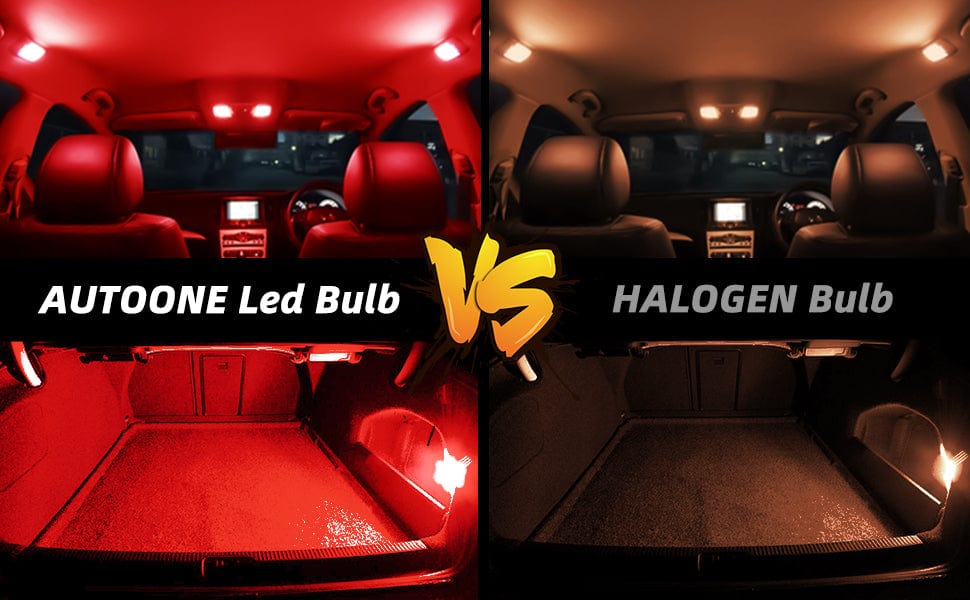 -Buy with Confidence-
*Warranty does not cover labor, diagnostics, towing, rental cars, or any other costs associated with defective/damaged products.